Banks have taken to the social media and mobile banking route in a major way to aid convenience to customers and fillip profitability. Funds transfer via Twitter, banking through Facebook or sending money by selecting your phone contact are becoming popular.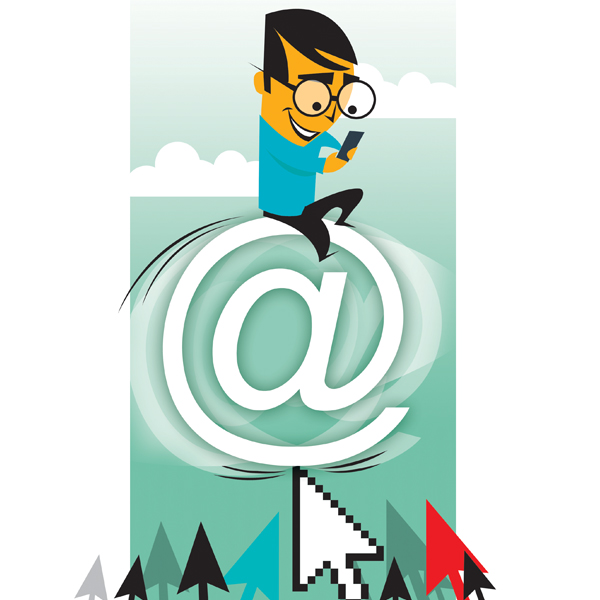 Banks have taken to the social media and mobile banking route in a major way to aid convenience to customers and fillip profitability. Funds transfer via Twitter, banking through Facebook or sending money by selecting your phone contact are becoming popular.
While a huge number of people are working to ensure safety of such transactions, an equal number of fraudsters are working doubly hard to breach into systems and find that one loophole to extract and misuse data.
In the report titled, 'Social Media Framework', published by RBI's Institute forDevelopment and Research in Banking Technology K Ramakrishnan, chief executive, Indian Banks' Association, asking banks to be vigilant, says, "Growth of commerce and payments on social networks has implications for risks related to money laundering, fraudulent activities and privacy violations. In addition to fraud risks, users of social networks can expose themselves to identity theft through social engineering, hacking or inadvertent exposure of data."
In a survey, security firm Trend Micro said that 15 bank mobile apps and 39 online payment gateways, among several others, stand the risk of being exposed to cyber criminals.
The risk is high as "anybody can create an application, which may be a spurious application. Once the user ID and passwords are entered, this skimmed data can be misused," Sunil Kulkani, deputy managing director at Oxigen Services (India), said.
How can you avoid falling in the fraudsters trap? Much has been written about net banking safeguards. Though the ground rules are the same, one needs to go a step further to avoid pitfalls while transacting via the social media and mobile devices.
Systems
Recently Corporation Bank sent an SMS to all its customers warning them not to download the Corporation Bank mobile banking app offered by INOS Tech as it wasn't an authorised app. Though banks are trying to weed out these websites, one has to be careful of other apps being downloaded.
Rahul Varshneya, co-founder of app developer Arkenea Technologies, said, "There are no checks done for the apps available via Google Playstore for Android devices."
So, if a Heartbleed bug sits on your device cyber criminals can take advantage to target that server and extract information stored on the device.
Also, one should be careful if you are directly allowed to transact immediately after registering. Usually, after registering with the banks applications, there is a validation done by email confirmation, SMS, one-time password or even a visit to the bank branch.
"Understand that once you register on any app, you would need a validation before you transact. This would not be the case with a spurious website," says Kulkarni.
App itself
Though it isn't easy for fraudsters to keep using the bank's name for a fraudulent app, there are ways they work around. Apple Inc does a much more rigorous certification to ensure that any fraudster cannot use the bank's name in an app. But someone can create an app called "Anywhere Banking" and offer services from all the banks, whose name can be selected from a list. This is where the customer is taking a risk," says Kulkarni.
Download apps only by writing the bank's website address in the browser and not by following links.
"One needs to check the publisher's name and be wary of similar sounding names which could be a phishing site or a phishing app. We continuously monitor and take action against fake apps and websites. We have acted on multiple occasions and in time to ensure that mobile and social media linked payment is safe and secure," says Deepak Sharma, executive vice-president, digital initiatives at Kotak Mahindra Bank.
General measures
When an individual is using social media, she or he isn't too serious about what he or she is typing, and security is the last thing on one's mind. But now that bank transactions are being facilitated through social media accounts one needs to be careful.
Ensure your profile pages are accessible only to people you trust and not to the public. You can alter these through the security settings. Avoid publishing personal or sensitive information such as your birthday, driver's licence number, PAN number or bank account details via pictures or updates.
"If you are using a shared device such as a friend's phone then you should never forget to log out of social media sites. People now ensure they log out of email accounts, but forget that a social media logout is as important," says Sharma.
Device
"Mobile phone is not used to enter too much of data. Using a website is better than using mobile or social media for banking as banks themselves have more experience managing websites and weeding out fraudsters," says
cyber security
expert Vijay Mukhi.
He says a tablet would be a better option, when you take baby steps into mobile and social media banking.
Where you transact
Often when your GPRS has week connectivity you use external wi fi and do banking, which is very dangerous.
"Always use a secure wireless network and avoid using unsecured wi-fi network when you are travelling, not just for your financial transactions, but even otherwise. Keep your wi-fi connection password protected," says Sharma of Kotak Mahindra Bank.
Use mobile wallet
"Many people are not comfortable sharing their bank account details, and hence do not use net-banking and mobile banking. Mobile wallet is a unique proposition and you are not required to enter bank credentials while transacting. By using a mobile wallet offered by Oxigen, one can avoid exposing the bank account data to risk. Even the amount involved is limited," says Kulkarni.
A mobile wallet is a temporary transaction account which can be created up to Rs 10,000 without know your customer (KYC) formalities and as high as Rs 1 lakh with KYC.
One can also use virtual cards offered by banks to make purchases if they do not want bank account or card information to be revealed.
Kulkarni says companies such as Oxigen ensure that even when a mobile device gets stolen or a person switches the SIM from one phone to another a fresh layer of verification is added to avoid spurious transactions.