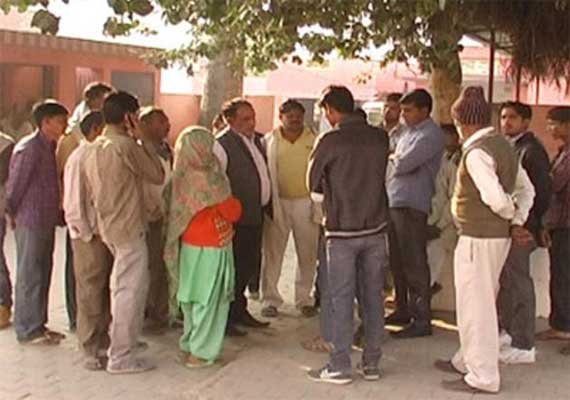 Bulandshahr (UP): Lala, son of a Dalit farmer Inder, resident of Nagla Chona village in Gautam Budh Nagar, was hanged from a sheeshum (Indian rosewood) tree on Tuesday night after the local village panchayat, dominated by upper castes, ordered his execution in connection with an extramarital affair.
However, the local police station in-charge R P Singh has a different take about this incident.
Singh said, Lala hanged himself from the tree because the woman he had eloped with, had returned to her husband.
Lala's father Inder alleged that his son was hanged after the panchayat ordered that he should be beaten up and then executed.
According to police, Lala fell in love with a married woman and eloped with her six months ago to Dehradun. The woman later returned to her husband.
On Tuesday evening, Lala came to meet the woman secretly. The woman's husband caught hold of him and demanded that a panchayat be called to punish the Dalit youth.
Police today sent Lala's body for post mortem.