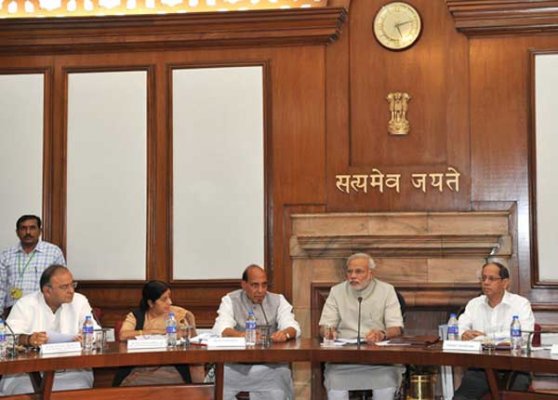 New Delhi: The Union Cabinet will meet today at 4:30 pm where decision to deregulate the price of diesel is likely to be taken in order to take advantage of depreciating international crude oil.
It is expected that Rs 2.50 per litre cut in diesel prices, the first in over four years, is likely.
Diesel, the nation's most consumed fuel that has a direct bearing on prices of essential commodities as it is the preferred fuel for the transport sector, is regulated or controlled by the government.
The fall in international oil rates last month led to situation where state-owned oil firms started making profit on diesel sales, the first time in history.
In January 2013, the erstwhile UPA government had decided to deregulate diesel prices in stages through monthly 50 paise a litre increases.
Rates were last raised on August 31 after which losses have dipped.
Deregulation would empower state-owned oil firms to change rates in tandem with cost like they do for petrol.
Earlier this week, the government slashed the price of petrol by Re 1 per litre.
Meanwhile, the government, sources said, is also contemplating at reducing the number of subsidized LPG cylinders from twelve to nine in a year.