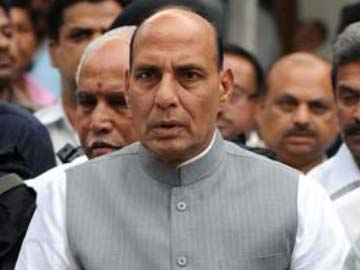 New Delhi:
India is poised to create a massive database that will result in an identity card being issued to all individuals accepted as citizens.
Top sources confirmed to NDTV that the Union Cabinet is likely to approve the initiative to build the National Register for Indian Citizens which will be carried out by the Home Ministry.
Last month, Home Minister Rajnath Singh told parliament, "We have to identify who is an Indian citizen and who is not."
One of 20 documents including birth certificates and land records will have to be furnished by citizens. In rural areas, for those who do not have these records, a separate process of verification has been devised by village-level bodies.
In the pilot study conducted in 2009 with a sample size of a few lakhs, only 85 per cent of the residents surveyed qualified as citizens. Nearly 2% cent were found to be illegal migrants.
The fate of those who do not qualify as Indian citizens and are categorized as "illegal migrants" will have to be decided. Broadly there are two options - they can be asked to leave the country or alternatively the government can issue them work permits and allow them to be in India. Sources say the cabinet has not yet begun discussing this aspect.
The database, when complete, will render obsolete the National Population Register, which lists all residents of an area who have lived there for six months or longer, and the much-discussed Aadhar scheme, which ascribes an 12-digit unique number to a person based on their biometrics, introduced by the previous government to make direct cash transfers to the poor for welfare schemes.
Unlike the Aadhar scheme, it will be mandatory for citizens to enlist with the database of citizens.
"As of now we do not have fix of the exact cost but it should be about RS 4000 crore. The Register General of India which will issue the citizenship cards will be conducting another pilot to work out the cost," a senior official told NDTV.